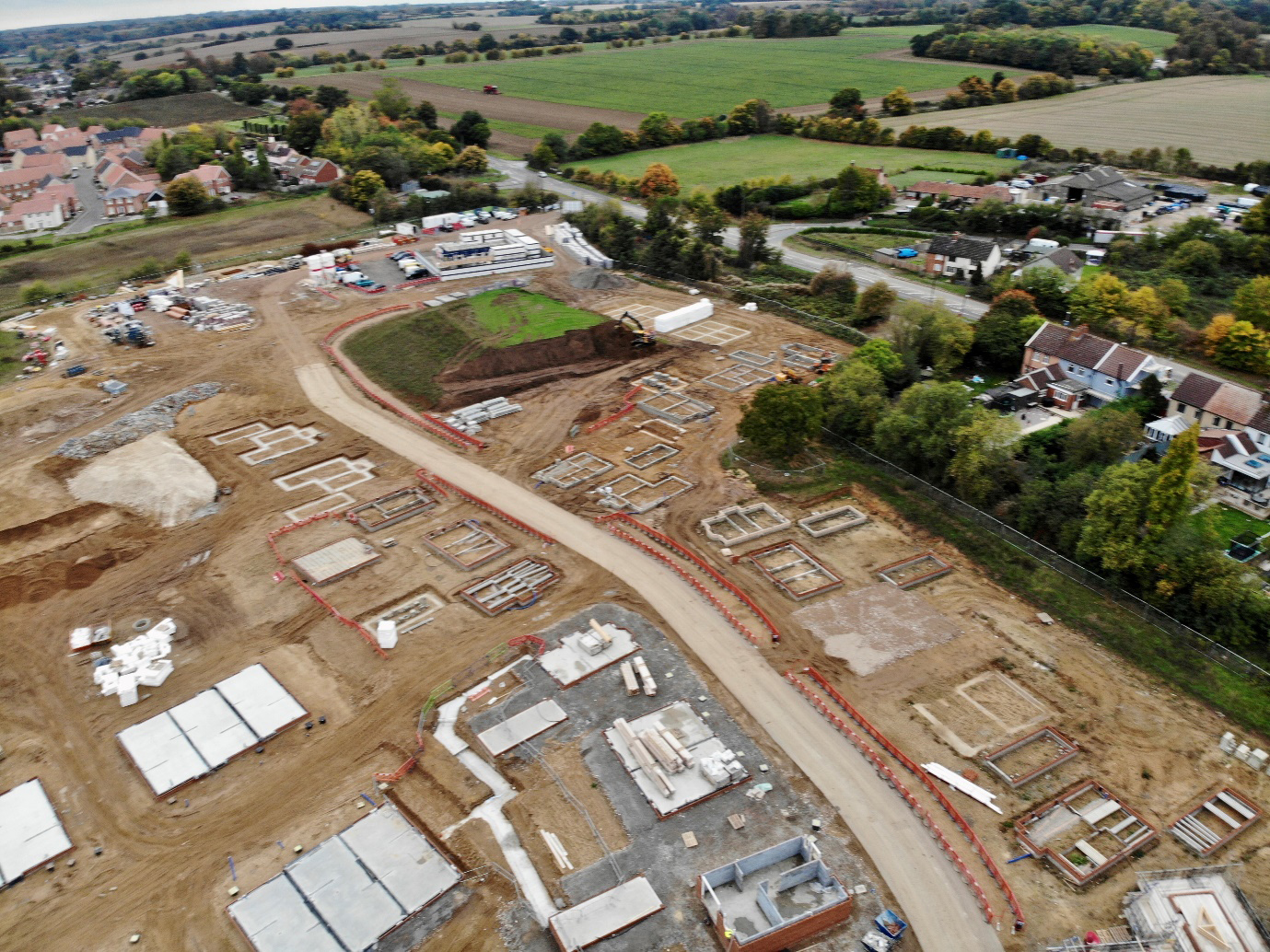 RESIDENTIAL CONSTRUCTION PROJECT IN BRAMFORD, SUFFOLK FOR BELLWAYS ESSEX
Project Description

Construction of a new residential development in Bramford Suffolk, consisting of 190 Units

Development: Lockwood Place
Client: Bellways Essex
Start date: November 2021
Completion date: June 2025
Value: £10.3million
Project Details
Roads and sewers – Construction of deep FW/SW drainage, including deep foul water pumping station whilst dealing with dewatering due to the high-water table.
S278 Works, working under live 400kv overhead power lines, managing and working in collaboration with UKPN, Cadent, Anglian Water & Virgin Fibre to ensure all diversions are completed in line with the programme.
Adoptable road construction, private drives and shared access road construction.
Trench fill, reinforced trench fill & piled foundations.
Dealing with chalk dissolutions, treating them with high pressure grouting.
Establishing site specific testing regimes on foundations, working closely with RSK, soil specialists, to ensure each foundation once excavated is probe tested to ensure there are no underlining voids or dissolutions beneath which would be undetected upon normal NHBC inspection.
Reinforced concrete and brickwork retaining walls.
Ponds and infiltration trenches to manage surface water.
Earth works – cut & fill.
Maintaining TPO areas along with protecting the existing heritage assets on site.

DOWNLOAD THIS
PAGE AS A PDF
TALK TO US ABOUT YOUR NEXT PROJECT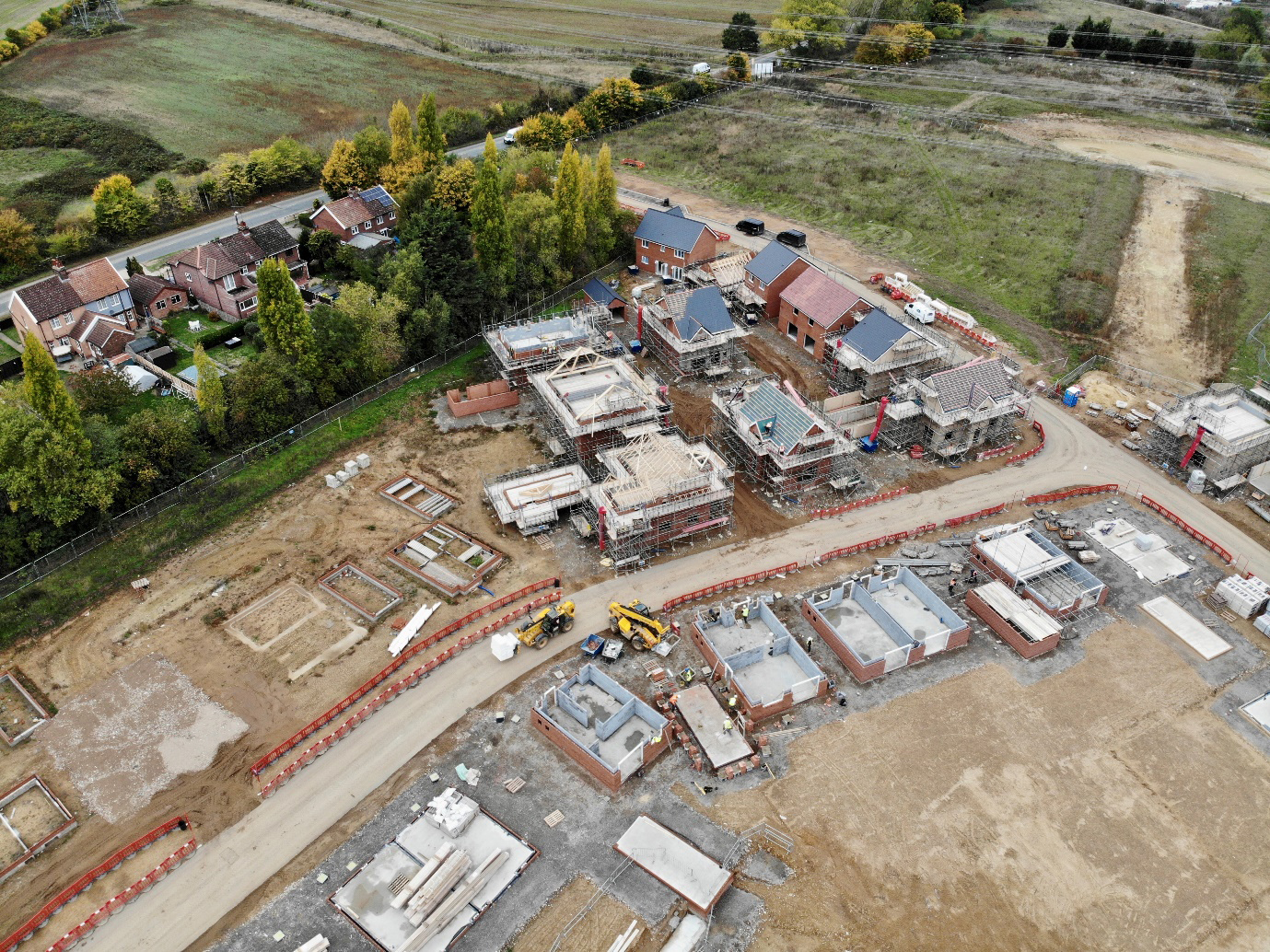 Bellways Essex – Lockwood Place, Bramford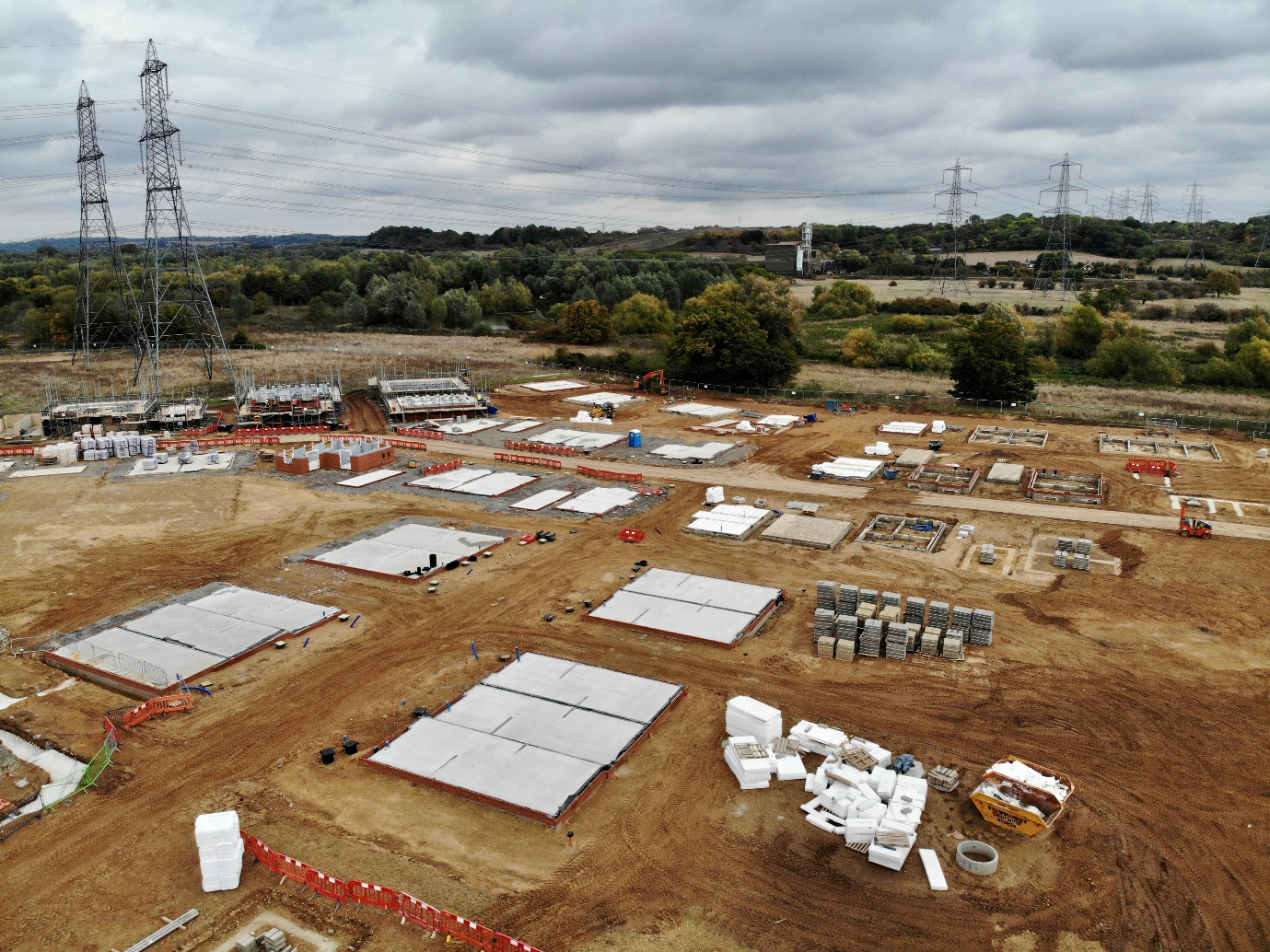 Bellways Essex – Lockwood Place, Bramford