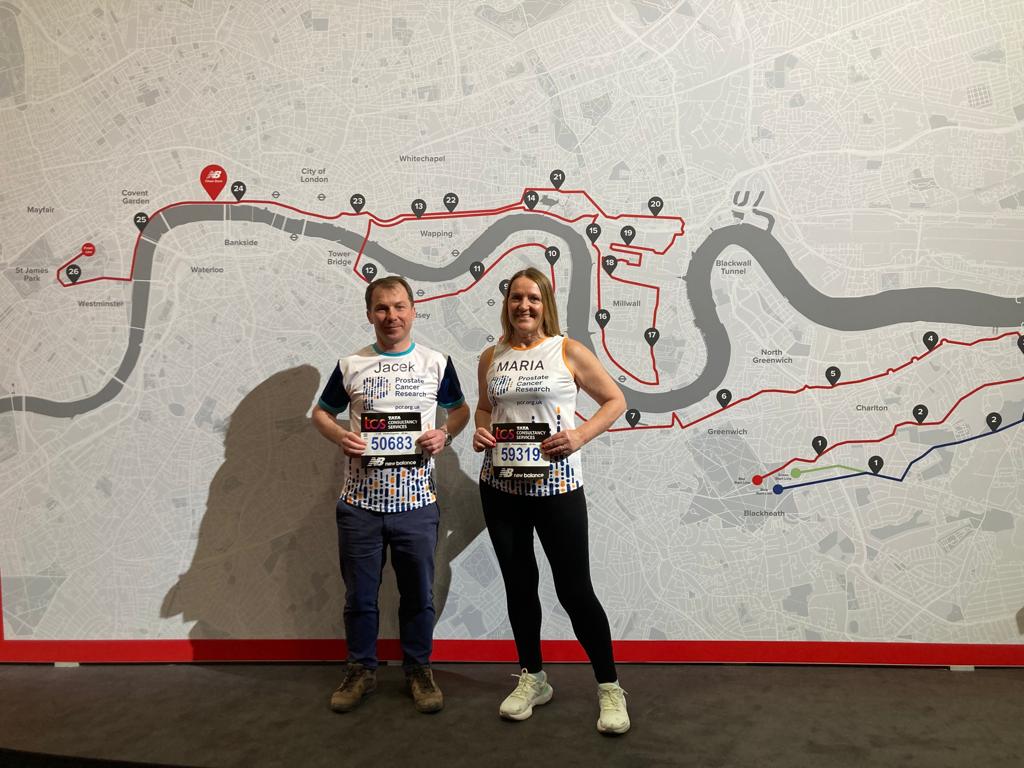 THE LONDON MARATHON APRIL 2023 – ANOTHER GREAT SUCCESS FOR OUR RUNNERS
Wednesday 3rd May, 2023
As a business we have been fundraising for Prostate Cancer Research since 2015. Since then, AD Bly have entered runners into the London Marathon every year, raising well over £150k for PCR.

This year was no different with Maria Thorne (Receptionist) and Jacek Arszynski (Project Manager) taking the baton.


It wasn't a smooth build up for Maria….

I started training for London back in November 2022 – Training was going well until just before Christmas when I came down with a knee injury. I was out for 3 weeks. Training recommenced at the end of January then 2 weeks into training again I sustained another knee injury. I underwent intense physio and was doing very well and determined to carry on. Then sadly my Mum passed away on 15th March 2023. At this point training only took me up to 17 miles.
I was devastated but knew focussing on raising £10K for PCR with Jacek for PCR and getting the job done would get me through the difficult times. The support of my family, friends, work colleagues and all the wonderful people at PCR kept me focussed.
I was supported the whole way round by family, friends and work colleagues and it was brilliant, I enjoyed every minute and was very proud of what we have achieved and all the money we have raised together with Jacek.
This was my 3rd London Marathon – 2nd time running for PCR.
I completed the Marathon in 5:43 and after 3 London Marathons also now have a HATRICK!
Running the London Marathon is totally amazing and something everyone should do at least once in their lifetime.
So far, we have raised £8,200 and still pushing to reach that £10K target.
Car Boot Sale – Saturday 29th April 2023 last push for fundraising!


Jacek's journey continues….

After running London Marathon in Oct 22 and raising a fantastic amount of money with my colleague Tom I was asked if I wanted to re-enter again for April 23 with Maria as a team partner.
Last years was my first ever marathon and although I've trained hard and finished the full 26.2 miles, I end up stopping for a while on the 22nd mile to recover from dehydration.
Getting another opportunity to fundraise again for this great cause and beat the wall was enough to get me convinced to run again. My fitness level was quite good already as I trained throughout the whole of 2022 but I knew that it is not enough to sail effortlessly this atrocious distance which is the marathon.
I've stepped up my game: I've read more about it; I've listened to advice from people who already done it and stopped drinking alcohol for over 4 months (this probably was the hardest part of my training LOL).
After few months of autumn/winter and early spring training I was ready to take on London again. I was really happy to have my wife and my two daughters with me on the day, a triple kiss on the 23rd mile was like a rocket booster to propel me to the end. Also, massive thank you to Trevor & Laura for giving us fantastic support on the day.
We did great again with the fundraising, thanks to all involved- work friends/directors and our personal friends we've raised almost £10,000 again and I have beat the wall finishing in 3:55:18! Great event/great charity/great people!!!

DOWNLOAD THIS
PAGE AS A PDF
TALK TO US ABOUT YOUR NEXT PROJECT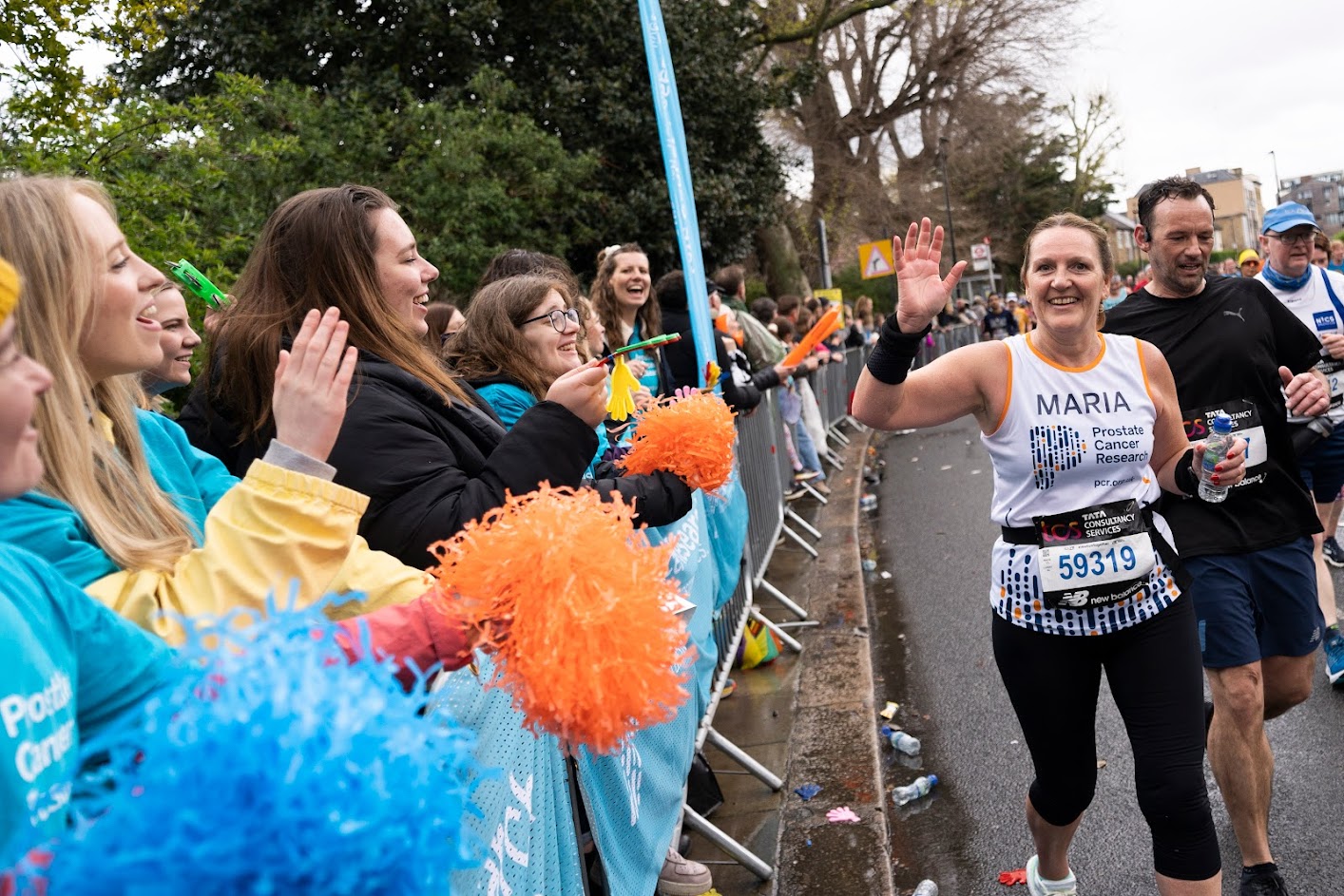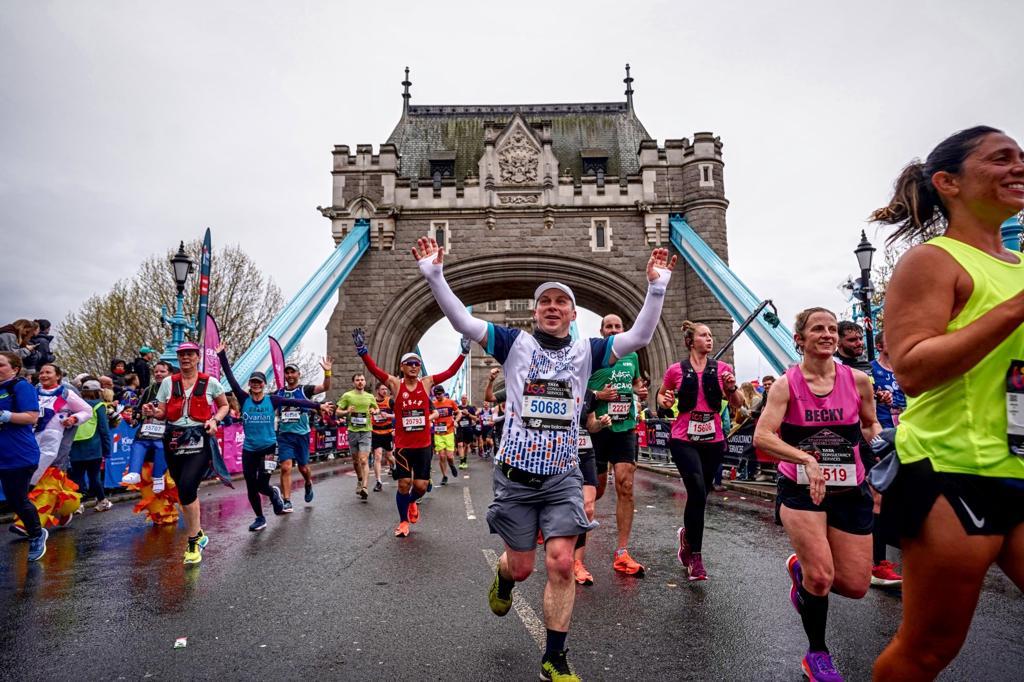 Maria Thorne (Receptionist)
Jacek Arszynski (Project Manager)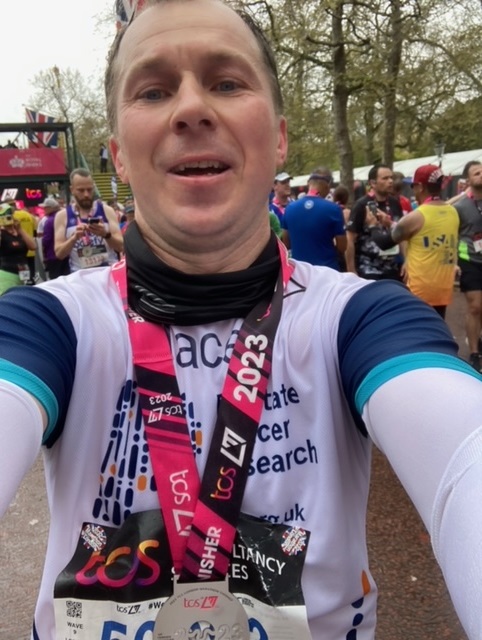 Jacek Arszynski (Project Manager)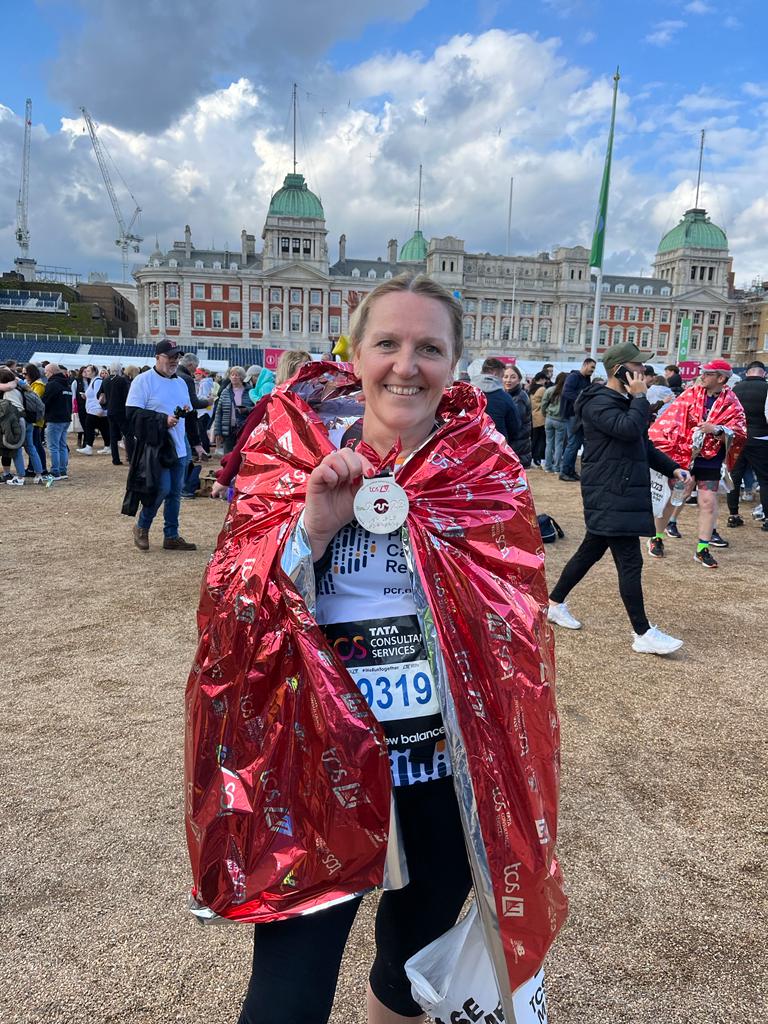 Maria Thorne (Receptionist)