THE LONDON MARATHON 2022 - AD BLY ARE VERY PROUD OF ALL OUR MARATHON RUNNERS!
Wednesday 12th October, 2022
This is a cause close to all our hearts at AD Bly, as Alex McSkimming (Father of Aaron McSkimming – Managing Director) passed away in 2015 after losing a long battle with Prostate Cancer. Aaron then made contact with Prostate Cancer Research and started a tradition of running the Marathon to raise money. Since then AD Bly have entered runners into the London Marathon every year, raising well over £150k for PCR. This year was no different! With Jacek Arszynski (Project Manager) and Tom Sargent (Head of EHS) taking the baton this year. Both being their first ever marathon.

Tom started his training back in July starting off at 3 miles building all the way to 21 miles 2 weeks prior to the marathon. Tom said he found training tough mentally and physically, but seeing the kind donations really helped and spurred him on. Tom managed to complete the marathon in 4 hours 38mins with work, family and friends cheering him on. He said it was such an amazing day and had a real sense of achievement for not only completing it but raising money for such a wonderful cause, but can safely this will be his first and last marathon!

Jacek has been running for fitness and for pleasure for the last couple of years and had always hoped to have the opportunity to run the greatest run anyone can ever do - The London Marathon! When he was given the chance to run the London Marathon and raise money for PCR he seized the opportunity. It was sometimes difficult to find the time to train with the demands of work and a busy family life, but the thought of raising much needed funds for PCR and running his dream run kept him going. On the day of the marathon he ran well and at a consistent pace, but after getting to the 22nd mile in just over three hours he hit the wall hard! Jacek had to pull over to St Johns Ambulance for a pit stop to get refuelled and after a break and with support from the onlookers he got back on track to finish the full 26.2 miles in 5h 42m.

Tom and Jacek managed to reach their fundraising total of £10k. AD Bly are very proud of all our marathon runners!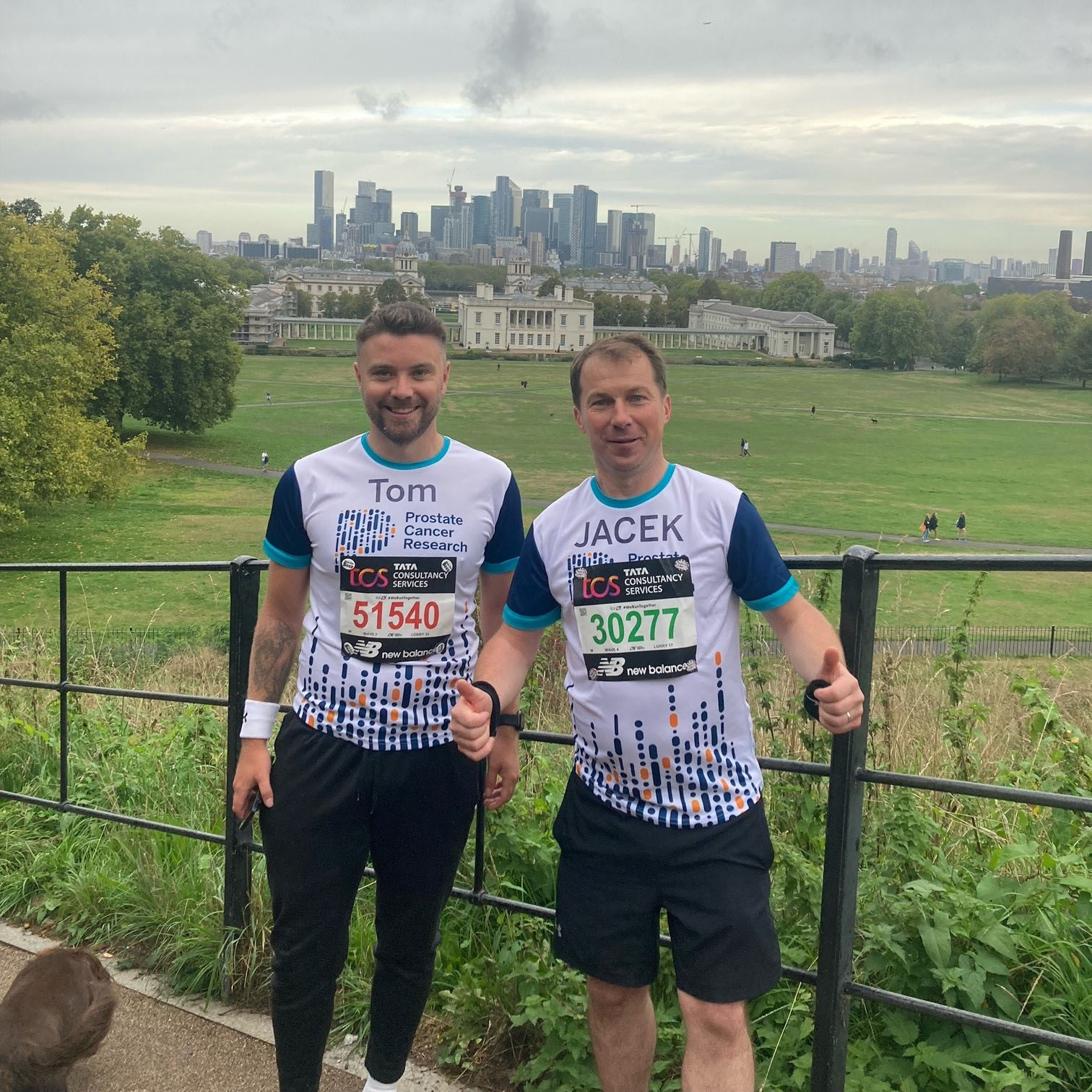 DOWNLOAD THIS
PAGE AS A PDF
TALK TO US ABOUT YOUR NEXT PROJECT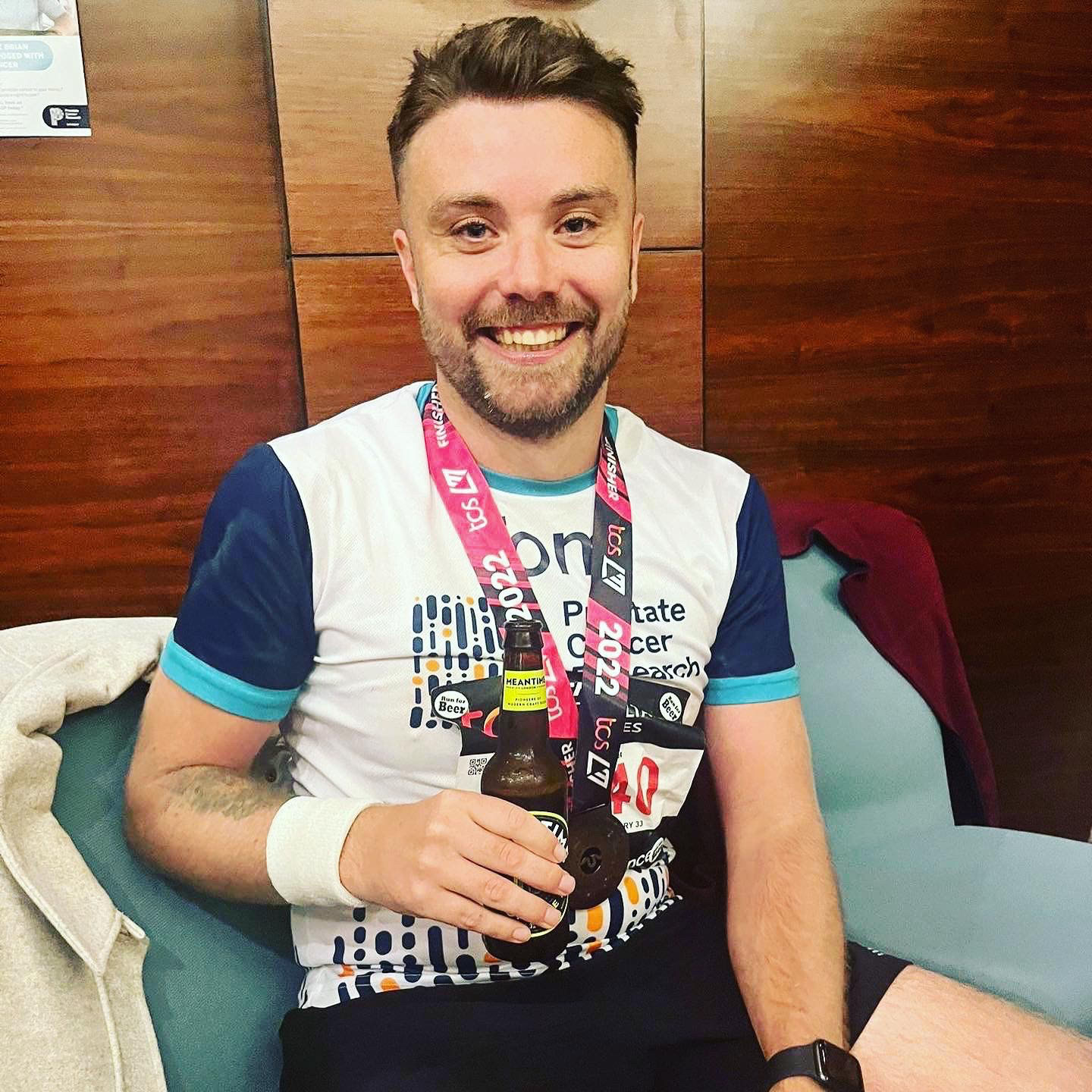 Tom - London Marathon 2022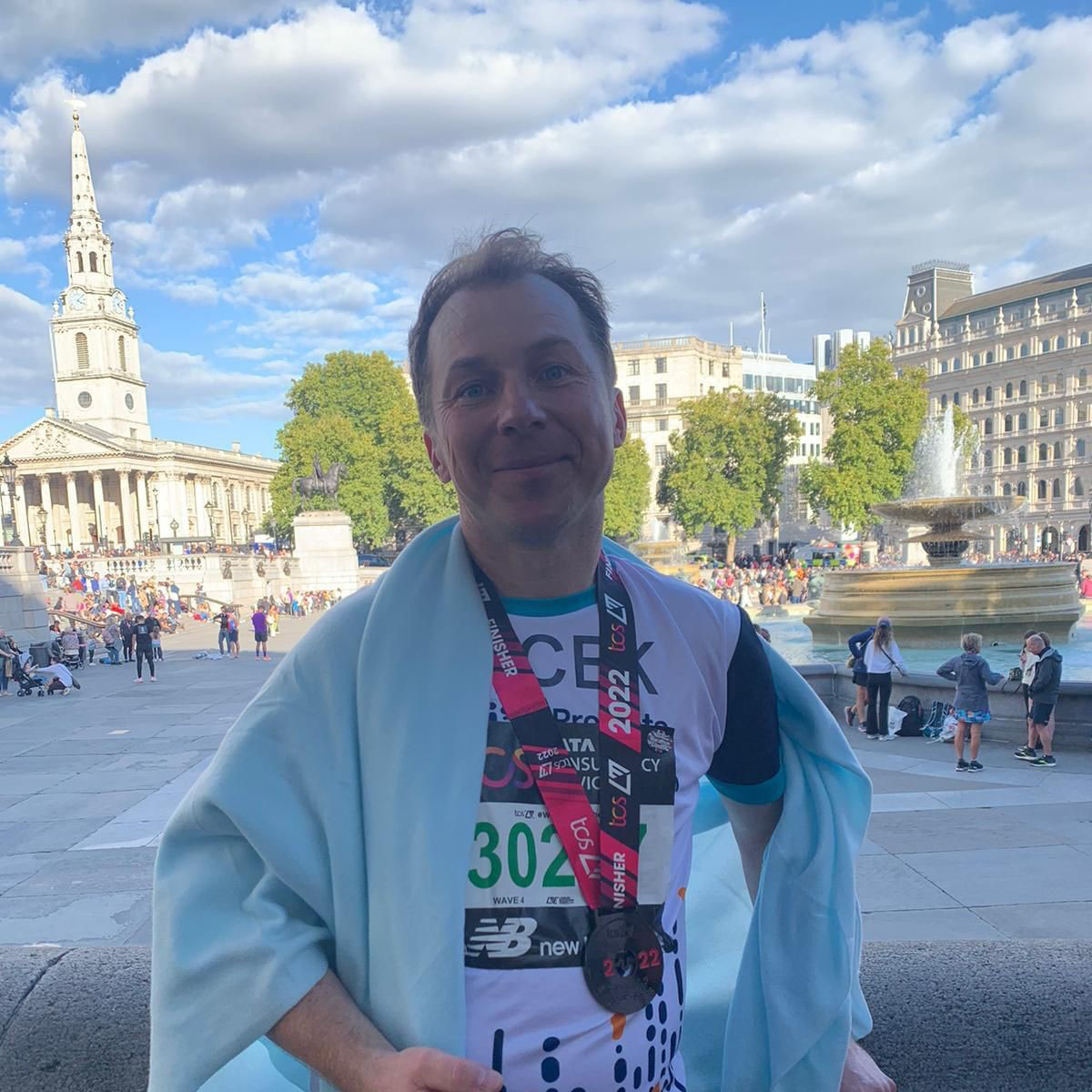 Jacek - London Marathon 2022