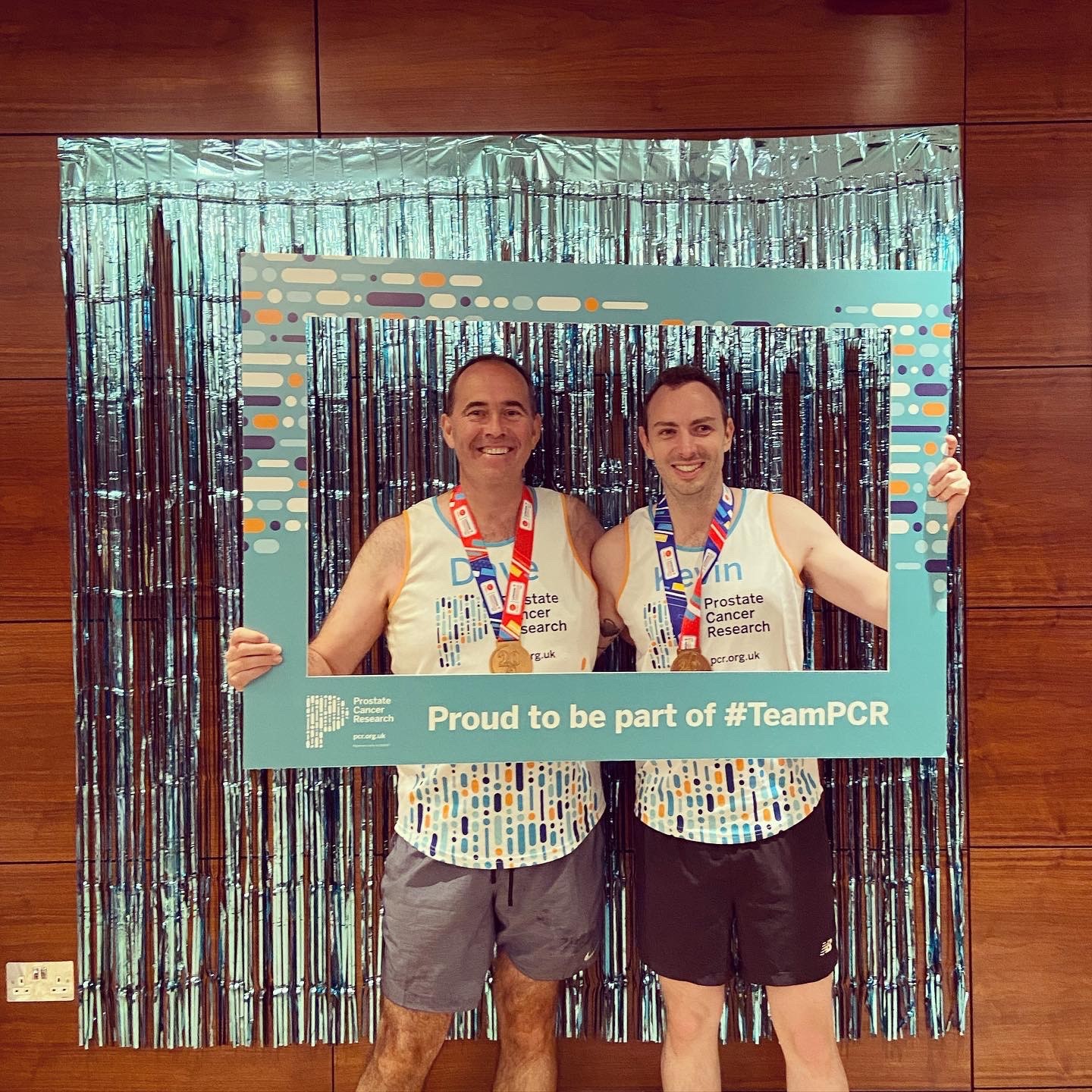 LONDON MARATHON HEROS
On 3 October 2021, Dave Boden and Kevin McSkimming ran the London Marathon for PCR (Prostate Cancer Research) to help raise awareness and funds for their research projects, to eventually one day beat prostate cancer.
This is a cause close to all our hearts as Alex McSkimming (Father of Aaron McSkimming – Managing Director) passed away in 2015 after losing a long battle with Prostate Cancer. Aaron then made contact with Prostate Cancer Research and started a tradition of running the Marathon to raise money.

Since then AD Bly have entered runners into the London Marathon every year, raising well over 100k for PCR.

Kevin has said that he found the training hard, juggling home and work life around training for this type of event is extremely difficult. Every donation and every piece of encouragement from friends and colleagues at AD Bly really helps motivate you to get up in the early hours to train.

His training schedule was as per below:

I started training in June 2021
• June 21 – 109 Miles (Cycling), 27.8 Miles (Running)
• July 21 – 87.6 Miles (Cycling), 55.67 Miles (Running)
• August – 73.71 Miles (Cycling), 96.36 Miles (Running)
• September – 53.85 Miles (Cycling), 88 Miles (Running)
• Oct – 26.2 Miles

Total mileage in training over 4 months is 592 miles
Total number of training events done was 68 number
My time was 4 hrs 23 mins

Dave's training schedule was –

I started training in June 2021 and ran the following distances:
June 21 – 36 miles
July 21 – 66 Miles
August – 109 miles
September – 121 miles
October – 40 miles

Total mileage ran in training over 4.5 months is 372 miles
Total number of runs done was 38 number
My time was 5 hrs 18 mins

As always, we are very proud of our AD Bly runners – well done!

DOWNLOAD THIS
PAGE AS A PDF
TALK TO US ABOUT YOUR
NEXT PROJECT
Contact Us