KNEBWORTH PARK CHAMPS LEADS RUN-FEST WITH DOUBLE CENTURY
Wednesday 5th July, 2023
Louis Champion led a huge run fest with a double century as Knebworth Park powered to a 207-run win over Letchworth 2s in what was their first home game of the season in Saracens Herts League 2b on Saturday (27th May). His innings of 200 not out included 26 fours and six 6s and with Charlie Randall added a huge 245 the fourth wicket.

It was a first for both batsmen. Champion's first double century and a first-ever ton for Randall who ended on 102 not out. What made the achievement more poignant was that the two of them first came through the club's same juniors teams a long way back.

The Park innings set off at a rapid rate. Letchworth young left arm pace bowler Dylan Williams impressed but sadly felt the brunt of the batting onslaught. The leg spin of Zac Hayes 2 for 30 and swing of Nikhil Nimkar 1 for 61 did make inroads into the Park batting for a while, accounting for opener Haydon Bartlett-Tasker 21, Rob Morley 5 and Archie Stephens 22.

As Champion's and Randall's ruthless batting took control on a good batting surface, the visitors' heads dropped and the total accelerated to what was the club's highest ever total by its first team. Champion's double hundred was only the second ever by a Park player. The previous one being by Aussie Nathan Reardon who went on to play for Australia's T20 team.

Kobie Richmond 4 for 59 dented Letchworth's brave run chase with three early wickets and new Park skipper Matt Hutchinson bagged 3 for 46. They still racked up a respectable 176 all out. Liam Bishton 39 and Joe Randall 33 top scored.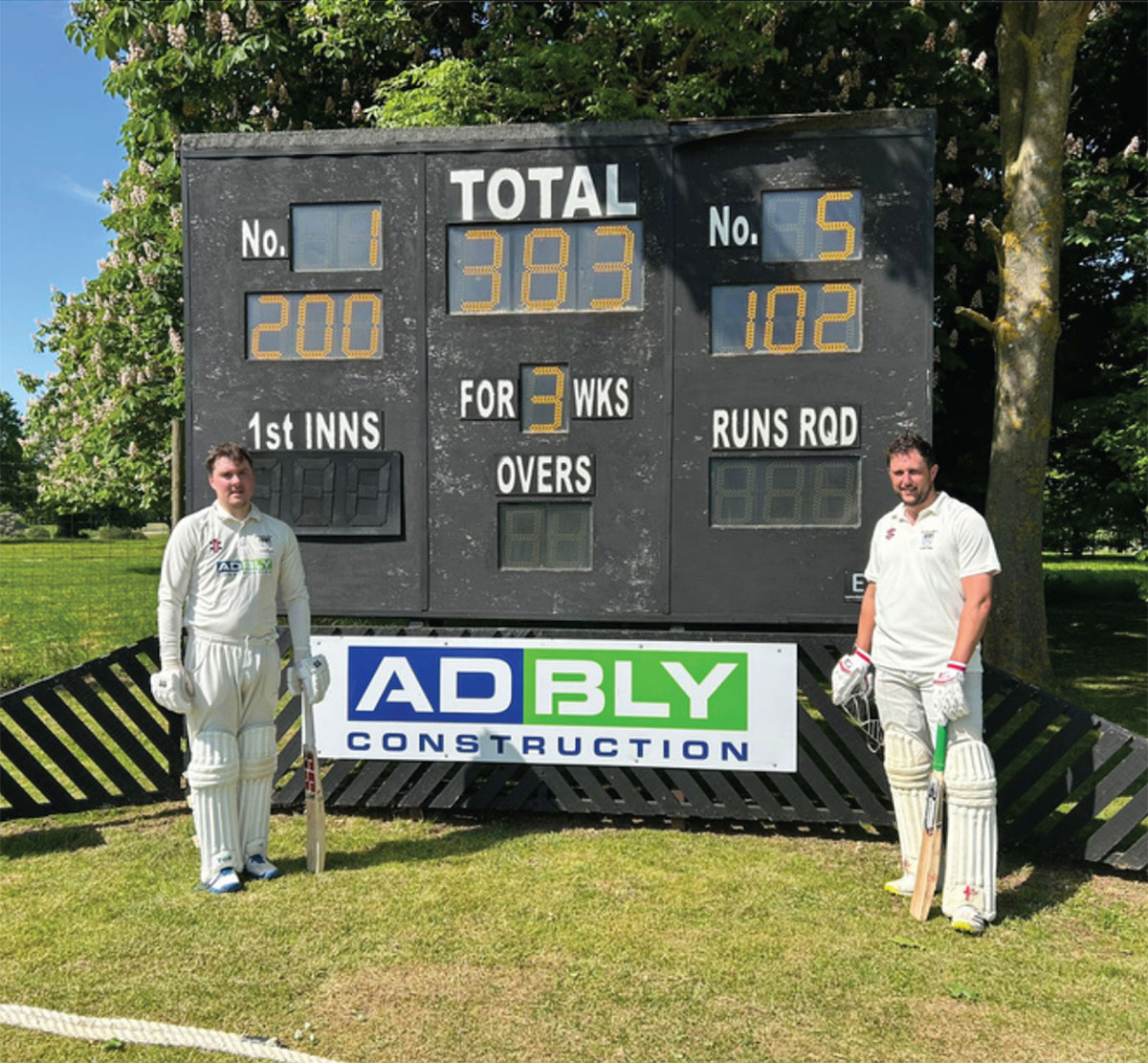 DOWNLOAD THIS
PAGE AS A PDF
TALK TO US ABOUT YOUR NEXT PROJECT

Knebworth Park Cricket Club