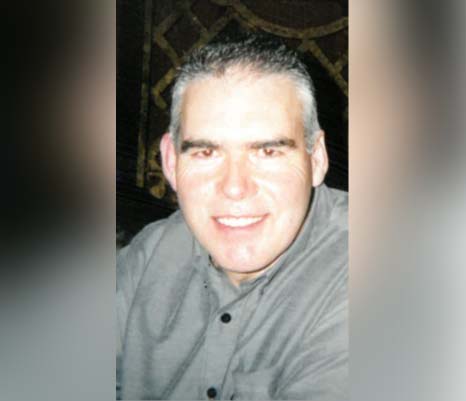 BOB O'CONNOR RETIREMENT
On 31st December 2021, after over 25 years devoted service, our Construction Director Bob O'Connor hung up his hard hat and embarked on the next chapter of his life - retirement.
He joined Bly's back in the 90's with a moustache and a 'state of the art kit' including a Leica EDM and data logger with engineering software.

Bob reflects………….

"I started as a trainee Engineer back in September 1971, "I'm still waiting" by Diana Ross was Number 1, quite fitting really, 50 years on, nothing's changed with design teams," we're still waiting".
A pint of beer was 15p, a litre of petrol was 7.5p, or as it was still imperial measure, 34p a gallon.
Talking of imperial measure, (although the currency went decimal in 1971), decimalisation/metrication hadn't infiltrated the construction industry, and my first site had drawings, and levelling staffs, in feet and inches, with the level and theodolite images, all being upside down as well.

Back in the day, engineering was very busy, which isn't surprising given that we didn't have any calculators, nor any robotic instruments, nothing was reflectorless , no Autocad, over long distances on road works a chain was permissible, no GPS, in fact a set of Log tables and manual resection was order of the day.

Later, I was fortunate enough to be appointed as Engineer within the major/special projects division of a major contractor, including deployments at Canary Wharf, Queen Elizabeth bridge, Sellafield, drilling and blasting for motorways, major earthworks, tunnelling, and being senior engineering surveyor on the largest ever concrete train to operate in Europe, placing in excess of 3,500m3 per day (1.1km x four lanes, in 1 pass in 1 shift).

'Roll on 25 years, 1996 to be precise, looking for a change, and not wanting to be deployed to the Hong Kong airport, where the concrete train was going, on a £400M project, I was pointed towards AD Bly by a Jefberry driver, and with the company having expansion opportunities, I was set on to manage and engineer jobs "up North ".
I was all set to go to a new Sainsbury's store in Sheffield, the start was delayed, so my first site with AD Bly was a McCarthy & Stone project in Primrose Hill, not so much a sloping site, but an escarpment. The back wall of this three storey development doubled up as a 7m high retaining wall on the high side boundary, very adventurous for McCarthy & Stone

Some average bean counter types who you all know, followed shortly after, not bright enough to be Engineers, but as it turned out they weren't too bad at counting ???? '.

My most memorable projects are………
Being site manager and engineer at Sainsburys, Nottingham, the first project to generate over a million pound valuation.
Sainsburys, Wandsworth, where some bright spark thought it a sound idea to extend and build a hotel over a live store.
John Lewis, Basingstoke, where the main contractor and client left £1M of service diversions till the end of the job.
The basement at Isleworth, being directly adjacent the Thames, incurring tidal groundwater conditions, and heavily contaminated ground, was one of the most challenging projects.
And West Drayton, by far, the largest final account, and largest basement to date, which also reminds me of the skill, expertise and experience of our dear friend, Gerry Tully RIP,
Finally, to sign off, with over 50 years under my belt, I owe such a massive debt of gratitude to so many people, past and present, who particularly in my early career provided invaluable knowledge, experience and encouragement which kept me on the right track. I recall, I was fortunate enough to work alongside and pick the brains of a highly skilled Engineer, who served with the Royal Engineers during WW2 on the Mulberry Harbour, and also an Engineer, the brightest of the bright, who was highly trained as Chief Mining Engineer with the National Coal Board, prior to entering construction.
The construction industry is like no other, every job - you see new places, new people, face new challenges, new problems to solve, and I can't honestly envisage ever being in any other industry.
And to everyone at AD Bly, I have numerous friendships from over the years, far too many to mention, but thanks for the journey, and all the memories, and good luck to every single one of you for the future.
As for me, Grandchildren beckon, along with an appointment to have my leg sawn off (hip replacement), so it's time to say farewell, especially when I look around and I can't see an Engineer older than me, anywhere ????"

Bob's vast knowledge and experience of the industry plus his wisdom and of course sense of humor will be greatly missed by those of us who have worked closely with him over the years.

We all wish you many, many happy years in this next chapter Bob.

DOWNLOAD THIS
PAGE AS A PDF
TALK TO US ABOUT YOUR
NEXT PROJECT
Contact Us